Employment in the informal economy
Click here for detail indicators
Introduction & Background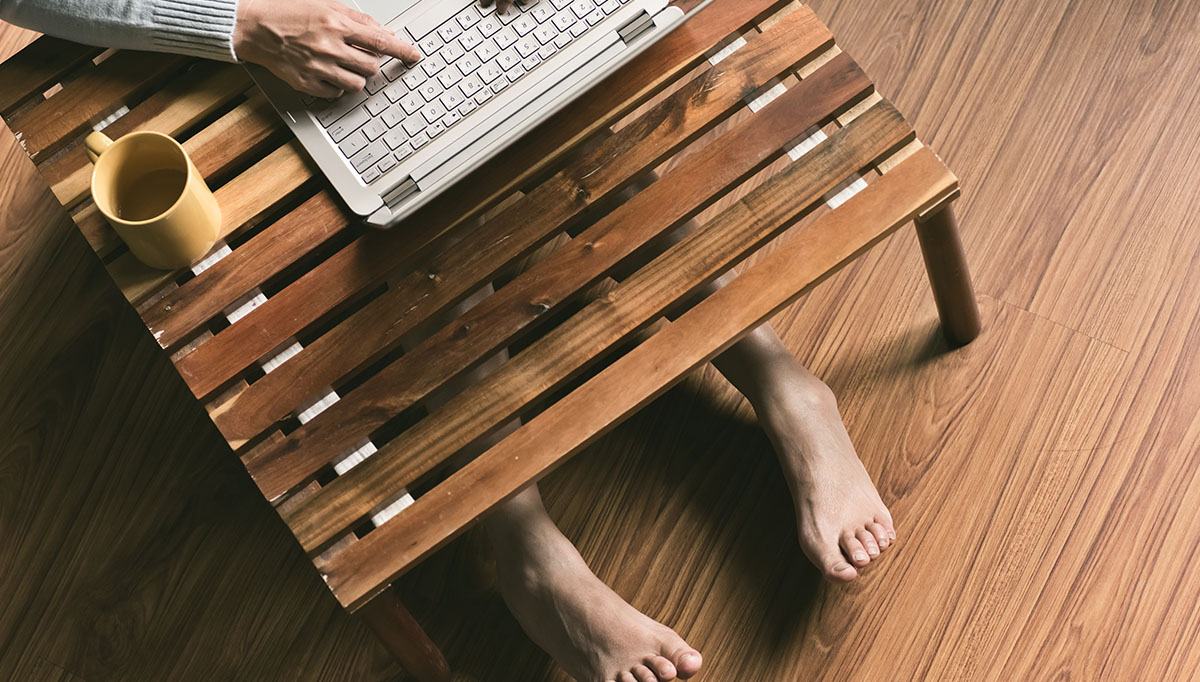 KILM 8 provides a measure of employment in the informal sector. This information can be used to gauge the contribution of the informal sector to the economy which could then be subsequently treated as input for estimating the Gross Domestic Product (GDP) of a country (1993 System of National Accounts). This concept of informal sector employment is quite awkward and even bewildering to understand because of the wide variations in the definitions of what constitutes the informal sector and what makes up informal employment. It is useful here to clearly understand and to accept the differences in the terms being used, which are explained in the following paragraphs.
In accordance with the International Labour Organization (ILO), the informal sector refers to economic activities of workers and entities which are in law or practice not covered by formal arrangements. The informal sector refers to groups of unincorporated informal enterprises owned by households, including informal own-account entities and production units of informal employers. Informal enterprises are small-scale private unincorporated enterprises, with little to no equity capital, does not keep conventional accounts, which are unregistered with the authorities or professional bodies (operating with a trade license or business permit does not constitute registration) and which produce goods or services for sale or barter. All workers in informal enterprises are considered to have employment in the informal sector, whether this represent their main or a secondary job (see Figure 1, the sum of blocks 3 to 8). Informal wage employment refers to all jobs that lack contractual rights, legal status, social protection, health benefits and labour law privileges. Thus it is possible to be informally employed in the formal sector, which gives an aura of clandestinely to it (block 7). Such informal workers would include those that have jobs that are casual or seasonal and are in some instances paid household helpers. Employment in the informal economy (see Figure 1) thus is the sum of a) informal jobs in informal enterprises, including household workers (blocks 6 and 10); b) employers and own-account workers of informal enterprises (blocks 3 and 4); c) informal wage earners in formal sector enterprises (block 2); d) members of informal cooperatives (block 8); e) contributing unpaid family members in formal and informal sector enterprises (blocks 1 and 5); and f) workers producing goods or services for their own consumption (block 9).
A summary of employment in the informal sector and employment in the informal economy is depicted in Figure 1 below.
Production units by type
Jobs by status in employment(a)
Own-account workers
Employers
Contributing family workers
Employees
Producer' cooperatives
Informal
Formal
Informal
Formal
Informal
Informal
Formal
Informal
Formal
Formal sector enterprise
Own-account workers
(Informal)
Own-account workers
(Formal)
Employers
(Informal)
Employers
(Formal)
Contributing Family Workers
(Informal)1
Employees
(Informal)2
Employees
(Formal)
Producer' Cooperatives
(Informal)
Producer' Cooperatives
(Formal)
Informal sector enterprise
Own-account workers
(Informal)3
Own-account workers
(Formal)
Employers
(Informal)4
Employers
(Formal)
Contributing Family Workers
(Informal)5
Employees
(Informal)6
Employees
(Formal)7
Producer' Cooperatives
(Informal)8
Producer' Cooperatives
(Formal)
Households(b)
Own-account workers
(Informal)9
Own-account workers
(Formal)
Employers
(Informal)
Employers
(Formal)
Contributing Family Workers
(Informal)
Employees
(Informal)10
Employees
(Formal)7
Producer' Cooperatives
(Informal)
Producer' Cooperatives
(Formal)
Figure 1: Employment in Informal Sector or Informal Economy
Source: ILO, Measuring Informality: A Statistical Manual... (2013)
Notes

(a) White blocks are types of informal jobs. Blue blocks are types of formal jobs. Black blocks are not applicable.
(b) Households are own-account workers producing goods/services exclusively for their own final use and employ household paid domestic workers.
Informal employment : Blocks 1 to 6 and 8 to 10.
Employment in the informal sector : Blocks 3 to 8.
Informal employment outside the informal sector : Blocks 1, 2, 9 and 10.

The ICLS approach is based on the measurement of informal employment from an enterprise perspective, so that everyone engaged in an informal enterprise is considered to be in informal employment. Informal enterprises in Malaysia are small-scale private unincorporated enterprises with less than 10 workers and unregistered with Companies Commission of Malaysia (CCM) or professional bodies that produce goods or services for sale or barter. Enterprises have a wide usage here and include those that hire workers, those run by workers on their own account and those involving self-employed workers, sometimes assisted by unpaid family workers. For example, self-employed street vendors, taxi drivers and home-based workers all fall under the definition of enterprise in this usage. Agricultural and related activities as well as households producing goods and services for own consumption are excluded from this enterprise definition. Thus subsistence farming, domestic care and household work are excluded.The information on employment in the informal sector used in KILM 8 here follows the measurement and definitions in accordance with the 1993 Resolution of the 15th International Conference of Labour Statisticians (ICLS) which is also the approach followed by the United Nations Expert Group on Informal Statistics or the "Delhi Group", established in 1997. The information for KILM 8 is captured through labour force surveys (LFS) conducted periodically by the Department of Statistics Malaysia (DOS) following the 15th ICLS approach, officially available starting in 2012.
But there is also the recognition that there are informal workers employed in formal enterprises that should be captured in the statistics for informal workers. Workers in the formal sector show aspects of informality in the sense that they lack contractual rights, legal status, social protection, health benefits and labour law privileges. To take this into consideration the Delhi Group in 2001 agreed to complement the enterprise-based concept of informal employment by including a job-based concept of informal employment, which has broader coverage that would encompass both the formal and informal sectors where informal employment may occur. These two distinct concepts are useful because any suggested policy inventions to reduce informality so as to meet the inclusiveness objective of government would likely be different when targeting informal enterprises and when focussing on informal job-based issues.
The main measures of employment in the informal sector are shown as an absolute number (i.e. number of persons employed and not number of jobs) and as a percentage of the non-agricultural employed workforce. Where information is available, these statistics are supplemented by an indicator of employment in the informal economy, which is made up of the sum of employment in the informal sector and informal employment outside of the informal sector (i.e. those informal workers in the formal sector and those not included in the enterprise framework of the main indicator).
KILM 8 can be further disaggregated by gender, by age groups, by educational attainment, by status in employment, by industry sector, by state, by strata and other socio-economic dimensions.
Why is KILM 8 important?
In many countries the informal sector may make sizable contributions to the economy with associated importance in employment creation and income generation. The informal economy is found not only in less developed countries but also in middle income economies and some developed nations, where their presence may be quite notable. In countries where the pace of population expansion is faster than formal job creation can keep up with, the informal sector acts as an outlet to provide employment. Similarly, potential social issues from rapid urbanization or large shifts in rural to urban migration may be mitigated by a burgeoning informal economy and informal work. Sometimes, the informal economy is fostered by regulatory arbitrage involving the sub-contracting or outsourcing of economic activities by formal enterprises to the informal sector where compliance with legal, labour, health and environmental regulations are disregarded or deliberated overlooked through bribery. In developed countries, informal employment is associated with workers or enterprises seeking to supplement their income or profits by engaging in irregular activities or underreporting of income (for more details see "A Study on Employment in the Informal Sector of Malaysia" a report commissioned by ILMIA, forthcoming in ILMIA's portal).
The output of goods and services from the informal sector usually costs less than those stemming from the formal market and may be accessible from locations which are more convenient to customers. These features help the clientele of informal sector outputs to stretch their limited financial resources further and save them valuable time in making purchases. Those who use the outputs of the informal sector as inputs in their formal sector productive activities then has a cost advantage to strengthen their competitiveness position relative to other producers. Thus the motivation for informal activity may be attributed to necessity-driven for survival factors and/or opportunity-seeking entrepreneurship incentives. The downside of consuming informal sector outputs are that health and quality standards may be compromised as they would most likely not be complied with. The process within which the informal sector outputs are generated may also lead to violations of labour, other social and environmental standards since they eschew such controls. On balance this may compromise the long-term sustainability objectives and liveability aspirations of the country.
The informal sector is sometimes thought of as being economic activities at the margins or fringes of officialdom or regulatory reach. In many instances the informal sector could be confused to being the underground or shadow economy which tends to associate them with criminal or illegal elements of society. Yet it is generally accepted that the goods and services generated by the informal sector are legitimate and satisfies the utility value of the customers who purchase them or barter for them. Outputs from the informal sector should thus be distinctly separated from the criminal activities of drug trafficking, human trafficking, prostitution, illegal gaming, weapons smuggling, the illegal movements of other goods (e.g. timber, cigarettes, alcohol, precious metals or stones, currencies or other monetary instruments, etc.) and money laundering and terrorist financing involving the transfer of proceeds of criminal activities, including funds from tax evasion, corruption, theft, misappropriation, embezzlement, etc. However, it is not often very clear cut as sometimes the line can become blurred, for example counterfeiting luxury and other high-valued goods is frowned upon but seems to have a market whereas counterfeiting currencies or medications are definitely criminal.
The existence of informal employment represents a challenge to the authorities as they strive to improve the wellbeing of citizens, ensure a safe working environment, strengthen social protection, foster inclusiveness and reduce income inequalities and poverty. The informal sector is most often associated with poverty, labour exploitation and low productivity. However, for the people actually forming the informal sector, this negative perception is irrelevant as they do not have much of a choice but to survive to the best of their abilities no matter the circumstances. Studies have shown that informal employment tends to expand when the economy experiences an economic downturn or suffers social or political turmoil.
For women in particular, employment in the informal sector is an important source of livelihood, where cultural norms may place obstacles for gainful employment outside the home, or where household and family obligations make it impossible for them to take on formal jobs because of limitations in work-hours, labour/legal restrictions, or physical presence at the workplace. Self-employment modes are most common in informal employment which seem to suit women the best. The informal sector may also be where young workers need to turn to for gainful employment if they do not have the requisite qualifications, skills or experience to secure work in the formal economy. This segment of youth could be school dropouts, or face difficult family financial situations forcing them to support the family, or are social outcast from previous illicit activities or behaviour. Finally, there is a segment of the population that may be shunned by or face undue obstacles from seeking employment in the formal economy, who may find access to the informal sector to better suit their requirements. This segment comprises people who are physically or slightly mentally challenged (handicapped or orang kurang upaya), ex-convicts, older citizens and undocumented or displaced/asylum seeking individuals.
The Limitations/Comparability
As is the case for all KILMs, due consideration must be given when making cross country comparisons of informal employment indicators. Differences would naturally arise from variations in data collection and estimation methods which each country utilizes. For KILM 8, differences could arise from the definition of informal enterprises, which includes their size as measured by number of workers and that they should be unregistered, where the understanding of what constitutes registration may vary from country to country. While agricultural activities are generally excluded some countries are more limited in their capability to cover all economic sectors and may only collect data from the manufacturing and main services sectors, while some may limit coverage to narrow geographical areas, i.e. mainly urban neighbourhoods. Countries may also differ in the broader coverage which includes informal cooperatives, domestic household workers and workers producing goods/services for own consumption. To enhance comparability among countries, the Delhi Group published a manual "Measuring informality: a Statistical Manual on the informal sector and informal employment". This manual assist countries to collect informal sector statistics and provide practical guidance on technical issues.
Moving forward
For the future, attempts would be made to benchmark informal employment in Malaysia against other countries in ASEAN and similarly situated economies from other regions. It would also be useful to link the contributions of the informal sector workers to the GDP of the country. Further details and links to government agencies for facilitating the formalization of the informal sector or to assist informal sector participants would be provided where appropriate.
It is also possible that some workers in informal enterprises have formal employment. While such workers would be counted as informal sector employees by virtue of being part of an informal enterprise, for purposes of employment in the informal economy they should be excluded.